Why to Not Sell Your Property 'For Sale By Owner'
Posted by Teddy Conn on Tuesday, November 9, 2021 at 8:30 AM
By Teddy Conn / November 9, 2021
Comment
There are so many reasons why selling your home 'For Sale By Owner' puts you at a disadvantage. Make an educated choice and let ISG Property Collection handle the sale of your home!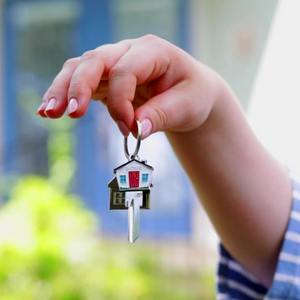 If you are thinking about selling your home, you may have considered selling it yourself. Most likely you know someone who has sold their home themselves and everything went ok… at least as far as you know…
But, let's talk about a REAL example of what happens when you sell by owner.
This week, one of our agents had the most heartbreaking conversation with a would-be client who had decided to sell her home 'For Sale By Owner'. She decided to sell her home herself because she thought she would save money by not paying a commission. She eventually received an offer, which she accepted.
Since she had no professionals guiding her, she accepted an offer that was THOUSANDS OF DOLLARS BELOW what the market suggests the home is worth. AND the person buying her home is being represented by a REALTOR, so she will also be paying a portion of her home's proceeds to that agent, who is there to negotiate against her!
She mistakenly thought she was saving herself money by listing her home herself. We ran the numbers for her and not only is she missing out on potentially THOUSANDS OF DOLLARS if she had listed her home with ISG Property Collection, but she is also going into the inspection and negotiation stage completely unprepared, unrepresented, and will be going up against a professional who SHE IS PAYING to negotiate AGAINST her.
We don't want this to be you!
And if this story isn't enough proof for you, here are 3 more reasons why you should sell your house with ISG Property Collection by your side!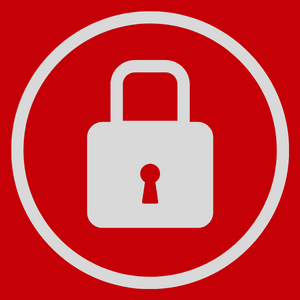 #1. Unrepresented Buyers are Not Vetted
Just because somebody contacts you doesn't mean they are a serious buyer. The home may not actually be within their price range and it could even be a danger to your property and your family! Imagine inviting complete strangers into your home to look at your valuables… photos of your kids… the best windows to break into… that one screen door that's a little wiggly…YIKES!
When you list your home with US, your home and family are better protected. We vet every buyer that comes through your home, making sure they are a serious, well-qualified buyer. We are so passionate about protecting homeowners, we offer a FREE buyer verification program specifically built for people selling their home 'For Sale By Owner'. In this unique program, we vet buyers for you, and we don't charge you a penny for it! Click here to find out more about this program!
CLICK BELOW TO FIND OUT MORE ABOUT THIS PROGRAM!
FACT: Statistics show that 65% of burglaries were committed by someone who knew the homeowners or had been in the home previously.
#2. Statistics Show You are Very Likely to Make LESS Money
You read that right – even without paying commissions to a listing agent, you are probably going to walk away from the sale with less money in your pocket. Homes 'For Sale By Owner' end up selling for an average of 75% of the list price. This is due to the 'garage sale effect'.
Selling your home yourself is basically like selling your property in a garage sale. And why do people shop at garage sales? Because they want to find huge discounts, of course! Imagine your favorite piece of jewelry, let's say it's a diamond ring. When you bought that ring from the store, you expected to pay a certain price because you were purchasing from a retail establishment, a professional.
Now, imagine that you've decided to sell your ring in a garage sale. You even have the original box with the price tag still on it and your receipt showing what you paid. Do you think you'd be able to sell your ring in your garage sale for the same price you bought it for at the store? OF COURSE NOT! People shop at garage sales to find a discount and that is exactly how they are going to think about your home – they are going to expect to be able to buy your home at a discount!
When you sell your home with ISG, not only are you selling with a team of professionals, you get access to an exclusive program that has saved our seller's THOUSANDS OF DOLLARS by allowing you to stay firm on your asking price and avoid paying buyer closing costs.
CLICK HERE TO LEARN MORE ABOUT OUR EXCLUSIVE PROGRAM!
FACT: According to the National Association of Realtors, the typical FSBO home sells for $200,000 on average compared to $265,500 for agent-assisted home sales!
#3. It's Just NOT a Good Idea
87% of buyers use an agent to purchase their home, meaning that you are VERY likely to be selling to a buyer with an agent and paying their commission. If you are not willing/able to pay the buyer agent commission, you're cutting your buyer pool down to only 13%! If you do sell your home to a buyer represented by an agent, then you are literally paying someone to negotiate against you. Let that sink in… When you work with ISG Property Collection, you are working with a team of bulldog negotiators who represent you and your best interest in all aspects of negotiations.
Your home is also at a huge marketing disadvantage. Your home is not added to the Multiple Listing Service, which is the service realtors and their clients use to search for homes. Remember that 87% of buyers are working with an agent to find their next home. This means most buyers won't even know your home is available!
Not only are you putting yourself at a disadvantage from a safety, financial, and marketing standpoint, selling a home takes a TON of time and effort. If you sell your home yourself, you will be handling the phone calls at every hour inquiring about your home, you will have to coordinate all the showings yourself and you will even have people just showing up at your door to ask questions or view the property. Not to mention all the no-call, no-shows you will have.
When you work with our team, we coordinate all showing requests and field all inquiries for you, leaving you to relax and enjoy your life, while we're hard at work doing what we love – getting your home SOLD!
FACT: The National Association of Realtors reports that only 7% of homes sold are sold 'For Sale By Owner'. That means 93% of the population agrees that selling your home using a real estate agent is the way to go!
Call us today to find out how ISG Property Collection can help get your home sold with less hassle, less time, and more money in YOUR pocket!