Why Should I Have A Real Estate Blog?
Posted by Kimberly Rexroat on Tuesday, February 15, 2022 at 10:00 AM
By Kimberly Rexroat / February 15, 2022
Comment
Why Should I Have A Real Estate Blog?
In this article, we are going to briefly cover how a real estate blog will greatly increase your virtual footprint! Whether you are an independent agent or working within a team, a blog will only benefit you. We will get into the nitty gritty of breaking down each benefit and how to get your blog started later on.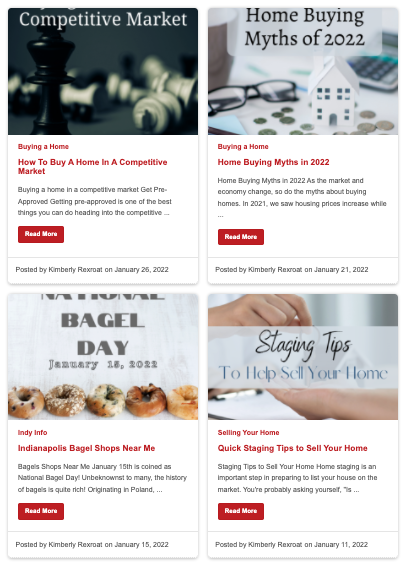 Search Engine Optimization
If you haven't heard of search engine optimization (SEO) yet, we're here to help! SEO is the art of organically growing your website's inbound traffic in the search engine results pages (SERPS). According to Hubspot, 75% of users never move past the first page of the search. They also share that 80% of people ignore Google-sponsored ads. Save your money and let's get that organic inbound traffic going!
The art of writing a successful blog is in the content, keywords, and consistency. Think about your audience. What type of internet searches are they doing? What searches are relevant to what your clients need to know? Some examples are home buying myths, how to increase my home's value, costs associated with buying a home, etc. These keywords have rankings on Google. Including high ranking keywords in your blog is part of what boosts your SEO. This is a great resource for finding keyword rankings.

Relevance and Authority
Your blog will also help you create online authority among others in your area. Having a consistent blogging schedule paired with relevant topics shows your audience that you are an expert in the industry. Remember that your client's perception is reality. If you have very little information available online to them before they reach out, you could miss out on a viable lead.
Here's an easy example: Let's say your audience is searching "How To Buy A Home In A Competitive Market". You are guaranteed to not be the only agent or industry professional coming up in this search. However, if your blog is more recent than that of your competitors, a reader is typically going to click on the most recently written blog. Your article on the topic is more relevant as these how-to's change over time.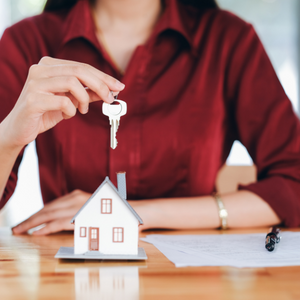 Trust and Loyalty
It can also build trust and loyalty with your clients and future clients! As you add to your blog, it shows that you are an industry expert. You are putting on display that you are always in the "know" and that, if they have questions, they should come to you! Bonus points if you also include hyper-local information your clients might be interested in. Some examples of this can be new restaurants near Indianapolis, new-build neighborhoods in Greenwood, or a list of the best AirBnB's in Indianapolis.
A great example of mastering your blog is Lori Ballen. She is a Las Vegas KW real estate agent who has launched multiple blogs. She has successfully nurtured affiliate marketing relationships through these blogs.