How to Sell a House in Indianapolis
Posted by Teddy Conn on Tuesday, November 16, 2021 at 10:00 AM
By Teddy Conn / November 16, 2021
Comment
This comprehensive guide will show you how to strategically sell your house in Indianapolis. We will cover pricing strategies, staging your home to sell quicker and for more money, how to find the right real estate agent, why to have your home pre-appraised and pre-inspected, how to increase home value, and when to put your home on the market.
If you are wondering what your home might sell for in today's Indianapolis real estate call us at 317-912-4910 or use our Instant Home Value Calculator. It only takes 15 seconds. We will follow up with you once you receive your estimate.
Know The Indianapolis Real Estate Market
It is important to know the market. A good realtor can help with this. While the average house value in Indianapolis is around $163,100 there are always variances. You can update yourself on your home worth through a quick home valuation.
Choose the Best Real Estate Agent
Choosing the best real estate agent for you does not always mean choosing the most popular or the first person you find on Google, although it can be. The best agent for you is simply somebody who understands your specific goals and has the ability to achieve them.
Local success is a huge distinction on if a realtor is right for you. Somebody who knows your geographic area well and the surrounding market is a huge perk. Living somewhere like Indianapolis, there are many highly populated and growing surrounding cities, a realtor that has lived in the area for some time is very beneficial. They understand the growing communities, the up and coming areas, and how to successfully market your home.
Here are some tips for picking a great agent:
1. Talk with more than one agent before making a decision
2. Find out how experienced the agent is and if they have any awards
3. Look at the agent's current listings
4. Look at their availability to see if they are going to provide you with the amount of time/attention you desire
5. Ask for references
When you choose agents like ISG Property Collection you get personalized guidance, a friendly relationship, and a selling/buying experience that is stress-free and enjoyable.
How to Price Your Home
Not sure how much your house is worth? The first step to pricing your home strategically is knowing its quality in the market.
Pricing your home competitively is the most important part of the selling process. If you don't know the worth of your house, you risk pricing too high or too low. Pricing too high could make you scare off many potential buyers and is the biggest mistake made by sellers, especially those who sell without a realtor. Pricing too low could result in a fast sale but also leave you with less profit.
"If you've marketed well and gotten the proper exposure, the first two weeks is where the action should happen" -Greg Markov
A good way to have a pricing point for your house is the research similar homes on the market. This will also give you insights on which listings stick out to you and why. A condo in Indianapolis has a different value than a luxury house in Indianapolis. This is why having a local realtor can be a huge asset.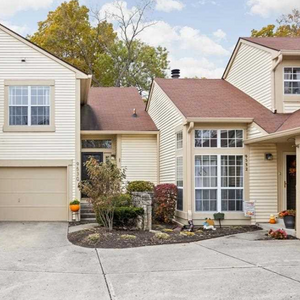 A good technique to remember is the value range marketing technique. This involves forming a range (the highest offer you'd hope to accept on the spot today-the lowest price that you would be happy selling for) thus allowing negotiating between you and the buyer while still having a successful outcome.
You may also want to look at Asking Price Guide to Selling a House
Staging Tips- Sell your Indianapolis Real Estate Quicker and for More Money
One of the easiest and most beneficial things you can do to sell your house fast and at a great price is to stage the home. Staging the home puts focus on the benefits of the house and makes the undesirable features less apparent.

Here are some easy and cheap ways to make your house more attractive to a buyer.
Make Small Repairs
Having minor issues in the house will pile up in the buyer's mind as more to worry about once they move in. Moving is a stressful experience and any future inconvenience the buyer can see depreciates your home.
Things like broken hinges, old door handles, faucets, window screens, chipped paint, loose floorboards (especially on a patio or steps) are easy to fix at a low cost. Do it before you bring in any potential buyers!
Clean it Up and Declutter
Get rid of all the extra clutter. Move furniture that is not necessary to make a room appear larger and have a minimalist eye when it comes to décor. Staging the furniture (like a magazine would) gives the buyers a homey feel while still allowing them to be able to see how they would make it theirs.
It could also help a small room appear larger simply by painting adjoining rooms the same color. This gives the open effect without actually having to tear down any walls or do major reconstructing. Using the same color drapery as the walls is another great trick to make the buyers eye combine the rooms and view them both as larger. It's best to stick with neutral colors and repaint any bold walls with an off-white, beige, or tan.
Most importantly, clean clean clean! How clean your house appears reflects how well you took care of it. Nobody wants to buy from people who don't clean out toilets, leave food in rooms, and let the wet dog on the carpet. Have your carpets and furniture cleaned before any showings or open houses. Clean deep, scrub under the sinks and in cabinets, clean out the shower, and don't forget about the garage!
The Curb Appeal
What's the first thing any buyer will see of a house? Whether it's online, a showing, or just driving past; IT'S ALWAYS THE FRONT CURB APPEAL. This is what will determine if a buyer goes to your showing or to your neighbors first.
Make sure trash cans are hidden, the grass is clean cut, and you don't have dead trees/plants. Trim any bushes or crazy trees. If you have a walkway to your front door make sure it is cleaned off and that grass, leaves, weeds aren't growing over. If you are selling in the summer or spring it is always a good idea to plant some fresh colorful flowers!
Repaint your front door and maybe even replace the front handle. A small alteration from your old rounded doorknob to a more modern/fancy looking knob can make a huge difference to the all- together curb appeal.
How to sell a house in Indianapolis Faster by having a Pre-Appraisal and Pre-Inspection
You should begin by choosing a local appraiser. A local appraiser gives you the advantage of having someone who has seen the competing market in your area. It's really important to get your home ready before the appraiser comes. Since this significantly influences the asking price for your home, you want the appearance to be in tip-top shape.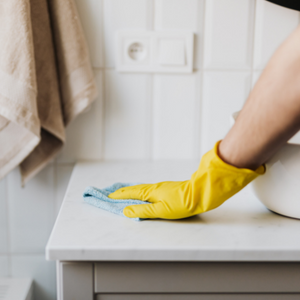 Begin by fixing anything in the house that needs to be fixed. Go through that Saturday to do list you never go to and do it! The most common areas to start with include:
• cleaning/replacing carpets
• new window screens
• paint the front door
• any chipped paint on walls or holes in drywall
• broken hinges
• loose paneling
After this, you need to seriously deep clean the home. It may be a good idea to hire a cleaning service for a day. A dirty home suggests that the home is not well kept and most likely has other problems.
HERE IS WHY IT'S A GOOD IDEA TO HAVE AN APPRAISAL PRIOR TO LISTING YOUR HOME.
1. Saves the buyer time and expenses
Buying a house is already very stressful and expensive, lifting this one worry off the buyer's shoulders could make the deal.
2. Leads to more and higher offers
If the buyer knows the house has already passed inspection they are secure in the fact that it was well kept, repairs were made, and they won't run into any problems after moving in. It shows buyers that you have already gone the extra mile and are a trustworthy person to buy from, with the backing of a signature by the appraiser.
3. Easy closing
None of the selling skills matter if you can't close the deal. Usually, once a buyer makes an offer he/she will want to have the house inspected. This leaves the possibility of issues arising last minute and causing them to back out of the sale. You want the shortest amount of time possible between accepting an offer and closing the deal. When you get the house pre-appraised you are cutting this time and cutting any issues emerging.
Of course, none of this comes with guarantees, but anything to place your house above the others on the market is significant! Going the extra mile for your buyers ahead of time by getting the inspection and preparing for the appraisal are great steps to ensure your selling experience to be successful.
How can I Increase my Home Value?
Active listing and other homes on the Indianapolis market impact your home value the most. Although, these are things that a great real estate agent should take care of. Here are some things that you, the seller, can do to get more showing and interests to your home which could potentially higher the number of offers and the offer amounts.
• Repaint any bright colors to neutral tones
• Touch up any walls with marks, holes, chipped paint
• Clean carpet
• Do any repairs that are noticeable like broken hinges
• Make it smell good, candles and cookies are key to showings
• Remove pets
• Stage your home
• Declutter
The best time to put your house on the market doesn't exist because no matter the season you are likely to profit. List your house today! Even when prices are low, your loss in the sale will be compensated for by the fact that your new home will be cheaper than appraised. When the prices are up, your house will most likely sell for more than expected. Along with this, you will most likely be paying more for your new house.
Regardless, it can still be beneficial to keep in mind the real estate inventory. Historically, spring and autumn are the best seasons to buy a house due to the huge increase in homes on the market during this time. Although, winter and summer are actually great strategic times to list your own house. Let's be honest, we live in Indiana, nobody wants to be house hunting in the cold snow, so if buyers are out they are urgently and seriously looking. They will quickly notice that inventory is fairly low and will most likely pay more than buyers in spring and autumn.
However, you don't really need to worry much about when you should sell your home; having it listed can never hurt. The main thing is to ensure your house looks attractive to a buyer, is priced right, and you have the best real estate agent.