How Much Money Should I put into My Home Before Selling?
Posted by Kimberly Rexroat on Thursday, January 6, 2022 at 1:30 PM
By Kimberly Rexroat / January 6, 2022
Comment
How much money should I invest my house before I sell it?
Let's start off by saying that there is no magic number of what you should spend on your home before you sell! I say this because location and the market value of comparable houses varies from one place to the next. There are also things that may increase your profit, but not your value. Remodeling your home before moving doesn't mean you have to sink a bunch of money into it either. There are many small updates you can make that will help you show and sell your house.
Before deciding where you want to use your hard earned money, do some research first. Look up comparable homes in your area. Take note of the price, interior features, exterior features, and time it spent on the market. If you are in a market where houses are selling fast, you may not need to spend the time and money into making upgrades. If your housing market is a bit slower, it may make more sense to update in order to attract more buyers.
View comparable homes in your area. Click Here!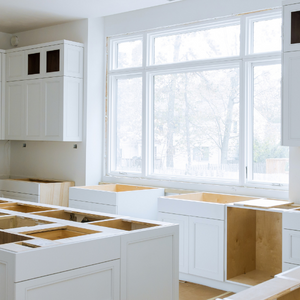 Updates that Increase Value
Paint - Unclutter your walls, patch holes, and pick a neutral color for buyers to look at. Consider the costs of paying someone to do it vs. doing it yourself. Picking something neutral allows buyers to view themselves in your home because it's more of a blank slate for them.
Flooring - Replacing old carpet with something new before selling will increase the value of your home and it's appeal to buyers. There are many levels of padding and carpet to choose from that save you money but will bring in buyers. Nothing beats that new carpet and fresh paint smell!
Cabinet updates - You don't have to drop the money on completely new cabinets to have them updated. Refacing cabinets is cost effective especially with the increase in materials and labor prices. If you are refacing real hardwood cabinets, your color possibilities are endless!
New garage door - One that may get overlooked for increasing value is replacing your garage door. Upgrading your garage door can show up to a 94% ROI!
Updates that Help SELL
Light fixtures - Updating light fixtures throughout the house can benefit the appearance of rooms you might be worried about. They can brighten up areas and make them look bigger (especially paired with light, neutral paint colors). Consider something sleek and efficient that is neutral.
Door handles and hinges - Updating these two items can help your home look more updated without doing an entire remodel.
Painting doors - Whether it's your interior doors or exterior door, giving them a fresh coat of paint can clean up the look and appeal to buyers.
Reglazing tubs and showers - If your home is a little older and has the trademark beige shower and bath inserts there is a cost effective way to update them without replacing the whole thing! Reglazing brings beige to bright white, making them look brand new!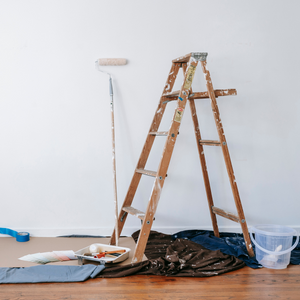 Deep Cleaning to Help Sell Your Home
Cleaning the grout - Minimal cost involved for the price of cleaning supplies and a little elbow grease! If you have tile, cleaning your grout gives your flooring a facelift for selling.
Pressure washing - If you don't have a pressure washer they can usually be rented at hardware or equipment stores. Pressure washing the outside of your home and the driveway helps shine it up by blasting away the grime that builds up over time.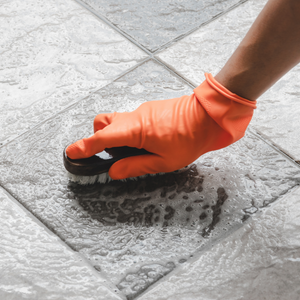 Wanting to list your home but don't know where to start? Contact us!
Remember when going through your budget, consider your return on investment for each item (ROI). You may want to pick just 2 or 3 items that will drastically help the sale of your home. Remember, it is important to view your home through the eyes of a buyer, and not as a seller. It'll help guide you in making the best decisions to update your house before putting it on the market.