Home Buying Myths in 2022
Posted by Kimberly Rexroat on Friday, January 21, 2022 at 11:00 AM
By Kimberly Rexroat / January 21, 2022
Comment
Home Buying Myths in 2022
As the market and economy change, so do the myths about buying homes. In 2021, we saw housing prices increase while interest rates were at record lows. We're here to clarify some common misconceptions if you are looking to buy a home in 2022.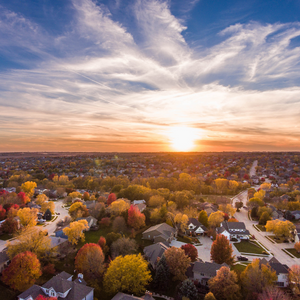 You have to have a 20% down payment to get a home mortgage.
The amount you will be required to put down on a home mortgage will depend on the type of loan you will have. A couple examples are Conventional, FHA, and VA home loans. The 20% down payment comes into play when you are trying to eliminate paying for PMI (private mortgage insurance). The average percent that home buyers put down is roughly 6%, with the 20% just being a recommendation. There is a lot to consider when deciding how much money to put down and waiting to put a larger payment down can take time.
To get a house in a hot market you need to waive the home inspection.
We can't stress this enough; do not waive your home inspection! Let's think about the term, "never judge a book by its cover". It can be easy to get caught up in the shiny objects of what a home looks like, without considering the pitfalls that could be lurking underneath the surface. The urgency in today's market has had many buyers thinking they need to forgo the inspection to make a more appealing offer. Save yourself some money and heartbreak by spending the money on the home inspection. Without it, you risk paying thousands of dollars down the road if something arises.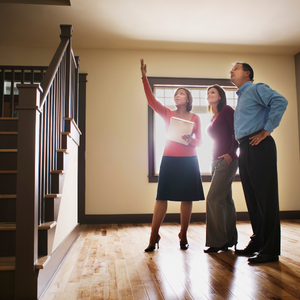 It's cheaper to rent than to own a home.
This is often situational from person to person. It's a common rule of thumb that if you plan on living in an area for two years or more, you should buy instead of rent a home. One thing to consider as a renter right now, if you purchase a home now you will have instant equity in your home. This is because housing prices and interest rates continue to rise. Goldman Sachs has some in depth insight on the housing market for 2022. If you're not sure buying right now is a fit for you, look up a rent vs buy calculator and get started!
Check out our free Mortgage Calculator to see what your estimated monthly payment would be on your dream home.
Waiting to get pre-approved.
You don't have to find the perfect house in order to get pre-approved for a mortgage. With low inventory on available homes in today's market, home-buying is more competitive! You could run the risk of sellers not even considering your offer without the pre-approval. Having your pre-approval already in hand makes you a more appealing buyer. It shows a seller that you've already been approved by a lender and eliminates more risk for the seller to choose your offer. Keep in mind that oftentimes agents will require you to be pre-approved before showing you houses also!
Already pre-approved and ready to look? Take a look at homes in your area here.