Closing Costs for Buyers
Posted by Teddy Conn on Tuesday, December 14, 2021 at 3:00 PM
By Teddy Conn / December 14, 2021
Comment
During the home buying process, you hear new terms on a regular basis. It's best to ask questions about terms you don't understand to keep from making costly mistakes. This is a situation where NO question is a dumb question!
One phrase that comes up frequently is closing costs. Once your offer is accepted, you may find yourself needing to pay closing costs, but what does that mean for you?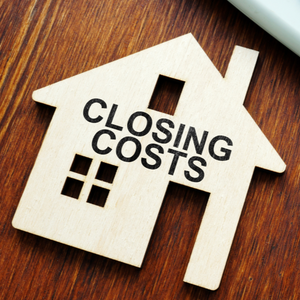 What are closing costs for buyers?
The fees and expenses that accumulate for services during the transaction are considered closing costs. The list of expenses may include attorney services, inspections, appraisals, and other necessary steps to securing the property.
Check out our Mortage Calculator to help you plan out your finances before buying a home!
Who pays closing costs?
The buyer is expected to pay the entire amount of the closing costs. There are times when the seller agrees to take care of those expenses. If the seller assumes responsibility for the fees, you will see it noted in the purchase agreement. Keep in mind that choosing to pay these fees may tip the scales in your favor if you come into a situation that involves a bidding war with other buyers.
What is a good faith estimate?
A good faith estimate is a list of all expected closing costs provided to a buyer by a mortgage lender. Typically, closing costs are around 2 to 8 percent of the home's selling price. Use this estimate to help you plan and create a savings cushion. You receive an accurate, itemized list of expenses that includes all fees right before closing day. Meet with your real estate agent to go over this list. Discuss items you feel are inflated or incorrect.
What kind of fees will I pay?
The costs associated with your transaction will vary based on the needs that arise during the process. We can't predict every service that will show up on your list, but here is an example of possible charges:
Credit Report: A copy of your credit report is crucial to a mortgage lender being able to determine your loan eligibility. Sometimes, the cost of retrieving your credit report is passed along to you instead of being taken care of by the lender.
Attorney: If a lawyer is needed to assist with legal paperwork during your transaction, there will be fees that come along with their services rendered.
Origination: Your mortgage lender will have expenses associated with the time they spend processing your loan details.
Title Insurance: If any issues arise during the title search, having title insurance will protect you as a buyer.
Title Search: Having title insurance is a good idea, but it doesn't cover the cost of performing the title search itself. Expect to see additional costs for conducting the title search.
Survey: A professional surveyor may be asked to look over the property to make sure the borders and size are listed correctly. There will be charges for their services.
Appraisal: Your mortgage lender will hire a professional appraiser to calculate the property's value accurately. An appraiser will have costs associated with their time given.
Inspections: There will be several checks to be completed during the home buying process. Inspectors will look at the structural integrity, systems, and check for pests.
Your real estate agent is the best source of information about the local community and real estate topics. Give ISG Property Collection a call today at (317)912-4910 to learn more about local areas, discuss selling a house, or tour available homes for sale.