Asking Price Guide to Selling a House
Posted by Denis O'Brien on Tuesday, November 30, 2021 at 10:00 AM
By Denis O'Brien / November 30, 2021
Comment
The goal is to sell your home as quickly as possible for the most return on your investment. Setting the asking price too high could result in your property remaining on the market longer than necessary. Setting the price too low could cost you money. Limit delays by setting the asking price right from the start. How do you choose the right price? Let us give you some helpful advice!

Research is Your Friend
Start with an online home valuation calculator. You input facts about your property and get an estimate of your home's value. It's important to remember that this is just an initial piece of research to get a ballpark idea. This amount does not consider local amenities, schools, and the current market trends.
Find your recent property tax statements. These documents give you a better idea of what the government used to determine your tax responsibility.
Know which homes in your neighborhood are for sale right now. Make a comparison of the similarities and differences between homes. These facts will help you when you sit down to calculate the asking price. Know exactly how your home compares with others in the area.
Find a Real Estate Agent
Your real estate agent is a vital key to the success of your home sale. You depend on them to use their knowledge and experience to offer you the best advice for your situation. Choose a real estate agent that communicates at a high level, uses the latest marketing techniques for your listing, and has a strong background in negotiations. They provide a comprehensive home value report that considers upgrades, schools, local information, and the real estate market. They are the best source for ways to create a price that catches the attention of potential buyers. Selling your home is one of the most important transactions in your life. Choose a real estate agent who is honest and straight-forward about best practices.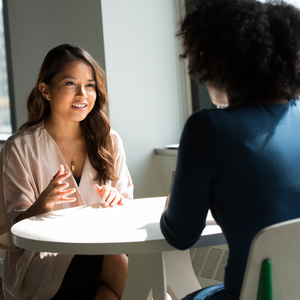 Get a Professional Appraisal
Consider investing in an independent property appraiser to help determine the value of your home. This appraisal is instrumental in setting the best asking price. You may find that doing this gives you an edge over the competition. This appraisal is not the same as the one that is scheduled by the lender once an offer is accepted. Use the information that comes from this assessment to make decisions when it comes to renovations and setting the price.
Detach Emotionally
If all the memories you made in your home had monetary value, you would bring in a fortune for your property. Unfortunately, memories and genuine connections have no impact on the price of your house. Put emotions aside when determining the value of your home. Potential buyers enter your house with their expectations. Keep this in mind to help keep you focused. Your real estate agent offers a fresh pair of eyes when it comes to this part of the process. They understand your attachment but can provide a valuable and objective point of view.
We have a comprehensive list of tips to prepare your home for the market HERE!
Your real estate agent is the best source of information about the local community and real estate topics. Give ISG Property Collection a call today at 317-912-4910 to learn more about local areas, discuss selling a house, or tour available homes for sale.