11 Reasons to Sell Your House During the Holidays
Posted by Denis O'Brien on Tuesday, November 23, 2021 at 12:00 PM
By Denis O'Brien / November 23, 2021
Comment
The holiday season is here! And while most people don't list their house until after the new year; it's a great idea to do it now. The season puts buyers in a great position to sell high and sell fast! Here are the top 11 beneficial reasons to list your house now!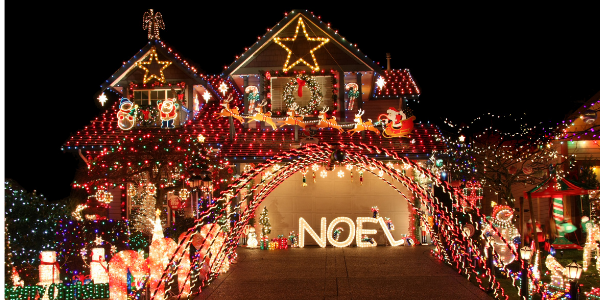 1. Buyers are Serious!
Let's face it. It's the busy holiday season and the weather is cold and snowy; the people who are out house hunting are on a mission. Buyers who look for a home during the holidays are BUYERS; they know how much they can afford and they have a clear plan to buy.
It's important to work with your real estate agent to target these deadline buyers (relocates, college students and staff, military personnel, growing families) to make the process fast! Find the right real estate agent for you here! Holiday buyers need a place and they want to get it done before the new year hits, take advantage of their urgency!
2. Fewer Houses=Less Competition
Traditionally, it is thought to be a good strategy to wait until the spring to get the most out of your home sale. But, this isn't always the case. Recent studies have shown that homes that are listed during the holiday season can command larger asking prices and sell quicker. Meaning more money for you!
3. Listing Supply Dramatically Increases in January
Once inventory begins to increase in the spring, each house on the market has to be in competition with their neighbor's pricing and assets. Since there are so many houses for sale during this time; there will be less demand for your particular home!
Less demand means less money for you!
But, during the holiday months, your home is not in a competing market and has the opportunity to sell for a higher price in less time.
Especially if you follow these 5 mistakes to avoid when selling your house!
4. Houses Show Better Decorated for The Holidays!
Living in Indiana gives you a huge advantage when selling your home during the holiday season. Snow covered yards, Christmas lights around the porch, the smell of cookies baking in the oven, fireplaces warming the air; there's no better way to make somebody want to call your house home!
Having the holiday appeal makes buyers want to be cuddled up in your living room and creates the perfect "picture" of the buyers future holiday times in the home.
5. Buyers are in The Holiday Spirit!
People are happier during the holiday season, so they are more likely to pay your price! Not to mention people are driving out and about looking at lights already; why not have a for sale sign up when they drive by your beautiful decorations! Emotions are naturally high during the holiday season, all you have to do is connect the buyer's emotion to your house.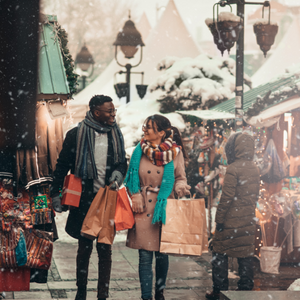 6. Buyers Have More Time to Look
During the holiday season; buyers have a lot more time to look for a new home! While most people think of the holiday time as a very busy few months (which is true) it is also the time of the year when employees have the most time off from work.
More time off work means more time to come to showings or open houses! It also means they have time to browse by city to make sure they are moving to the perfect location for them! This is especially important in big cities where there are many surrounding areas that all offer different opportunities.
7. Some People Must Buy Now
We already said these holiday buyers are serious, and we meant it. THEY NEED TO BUY NOW. Typically, a lot of buyers at the end of the year are employees moving for job transfers. But, there's also some major tax reasons buyers need to close before the end of the year! If closing takes place before Dec. 3, a buyer can typically expect the following being tax deductible:
Mortgage interest
Private mortgage insurance premiums
Real estate taxes
8. Month of Moving
January is traditionally the month for employees to begin new jobs. After all, it is the time for new beginnings.
Since transferees cannot wait until spring to buy, you must be on the market now to capture that buyer! If you wait until the believed "prime time" to list the house you will miss a whole market of buyers!
9. It Never Hurts to Be Listed!
At the end of the day, it doesn't matter what season it is. If your house isn't being marketed, then you aren't getting offers. So, it truly could never hurt to have your house listed!
You can be on the market during the whole holiday season, but you have the option to restrict showings during the six or seven days of the Holidays! Being listed doesn't mean you have to miss out on your holiday family time!
10. Sell Now for More Money and We Will Make Closing Easy!
Selling your house for more money and in less time is incredible! But, we understand that it still is the holiday time and nobody wants to struggle through packing and unpacking while going to family events, buying last minute gifts, and traveling.
So…
if you list now, we will provide for a delayed closing or extended occupancy until early next year!
No baggage. No stress. Close the deal. Enjoy your holidays. Then, pull in those favors for going over the family secret santa budget and have fun moving!
11. Sell High and Buy Low!
By selling now, you may be in the position to be a non-contingent buyer during the spring, when many more houses are on the market for less money!
This will allow you to have sold your house in December when demand is high and prices were high, and buy your new home in February when demand is low and the prices are low!
Every penny counts and with this trick you could have profited enough to do some HGTV worthy renovations!